Black Comedy by Peter Shaffer
Directed by Tristan A.B. Steel
April 10-19, 2015
Friday & Saturday @ 7:30 / Sunday @ 2:00
Adult $22 / Senior $18 / Youth $15 / Matinee $15
Opening night post-show reception catered by Gordon's on Blueberry Hill
WICA proudly announces its first one-act festival, featuring Peter Shaffer's Black Comedy, a tour-de-force farce about lovesick and desperate sculptor Brindlsey Miller who is teetering on the verge of collapse as unexpected guests, aging spinsters, errant phone cords and other snares impede his frantic attempts to right all wrongs. The play opens on a darkened stage, a few minutes later the show is "short circuited" and the stage is illuminated to reveal the characters in "blackout" – and then the fun really begins! This one act play will be the showcase of the festival highlighting both published and original one acts.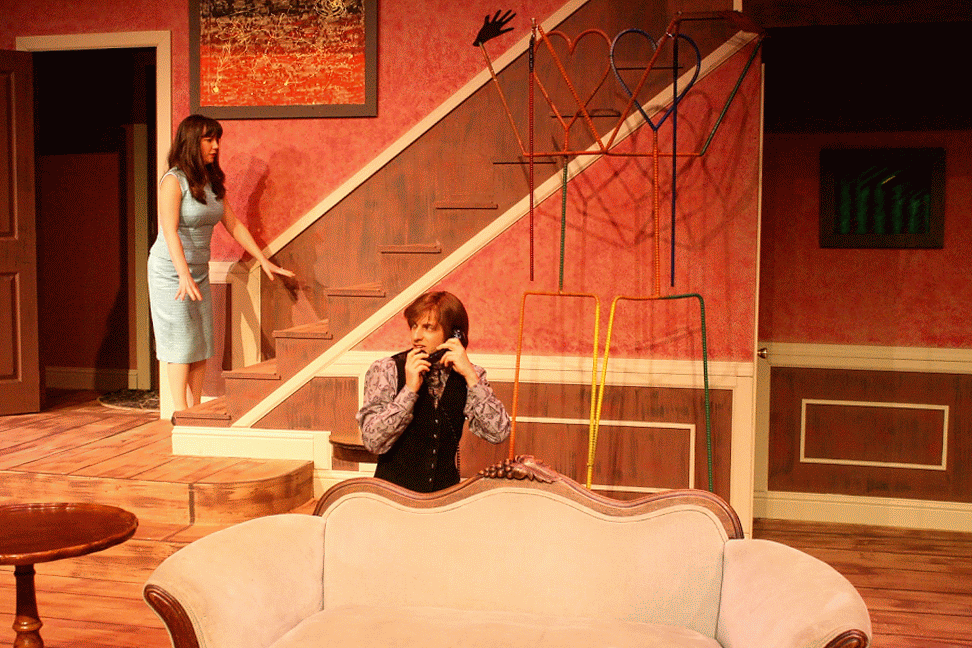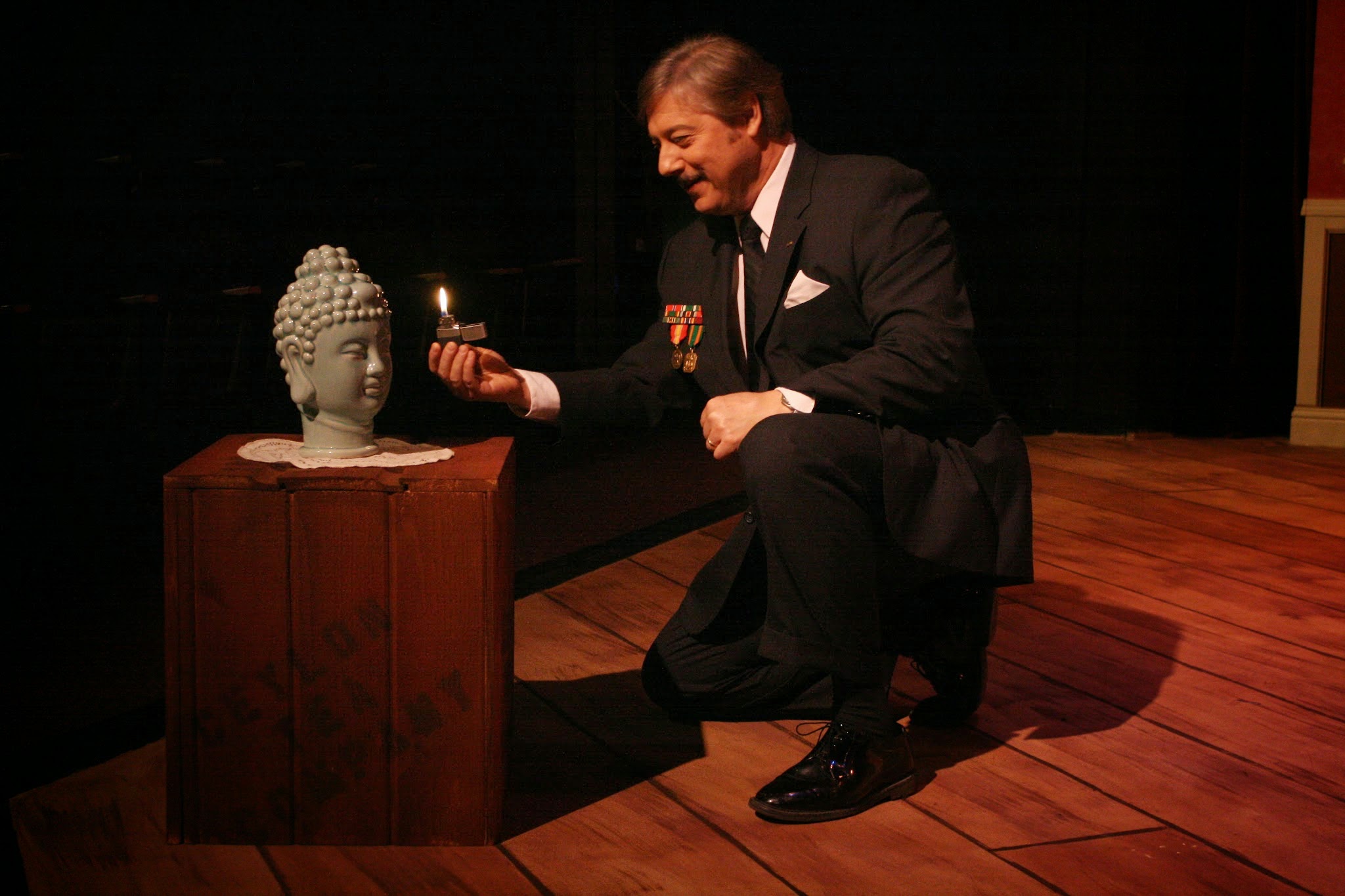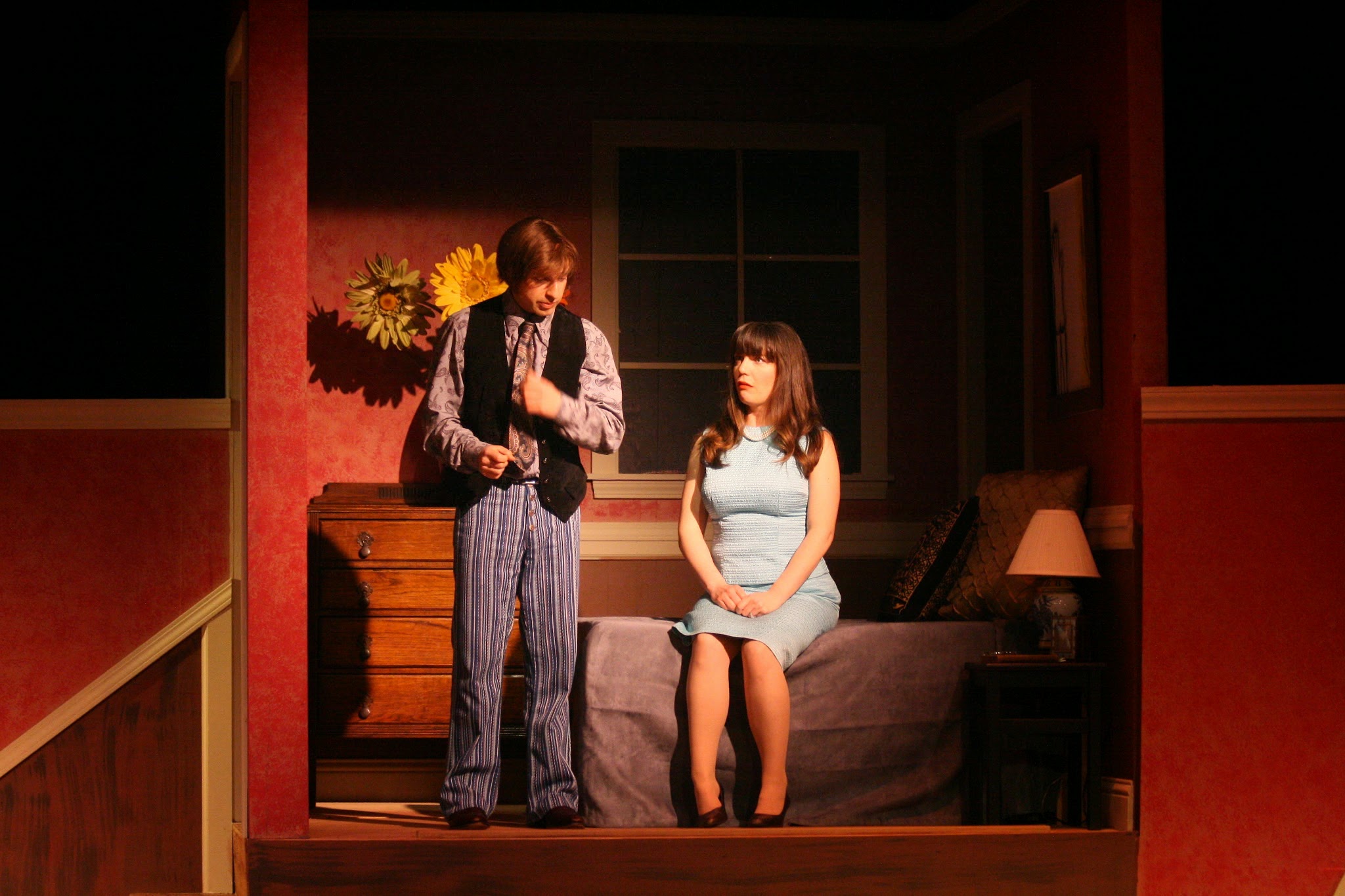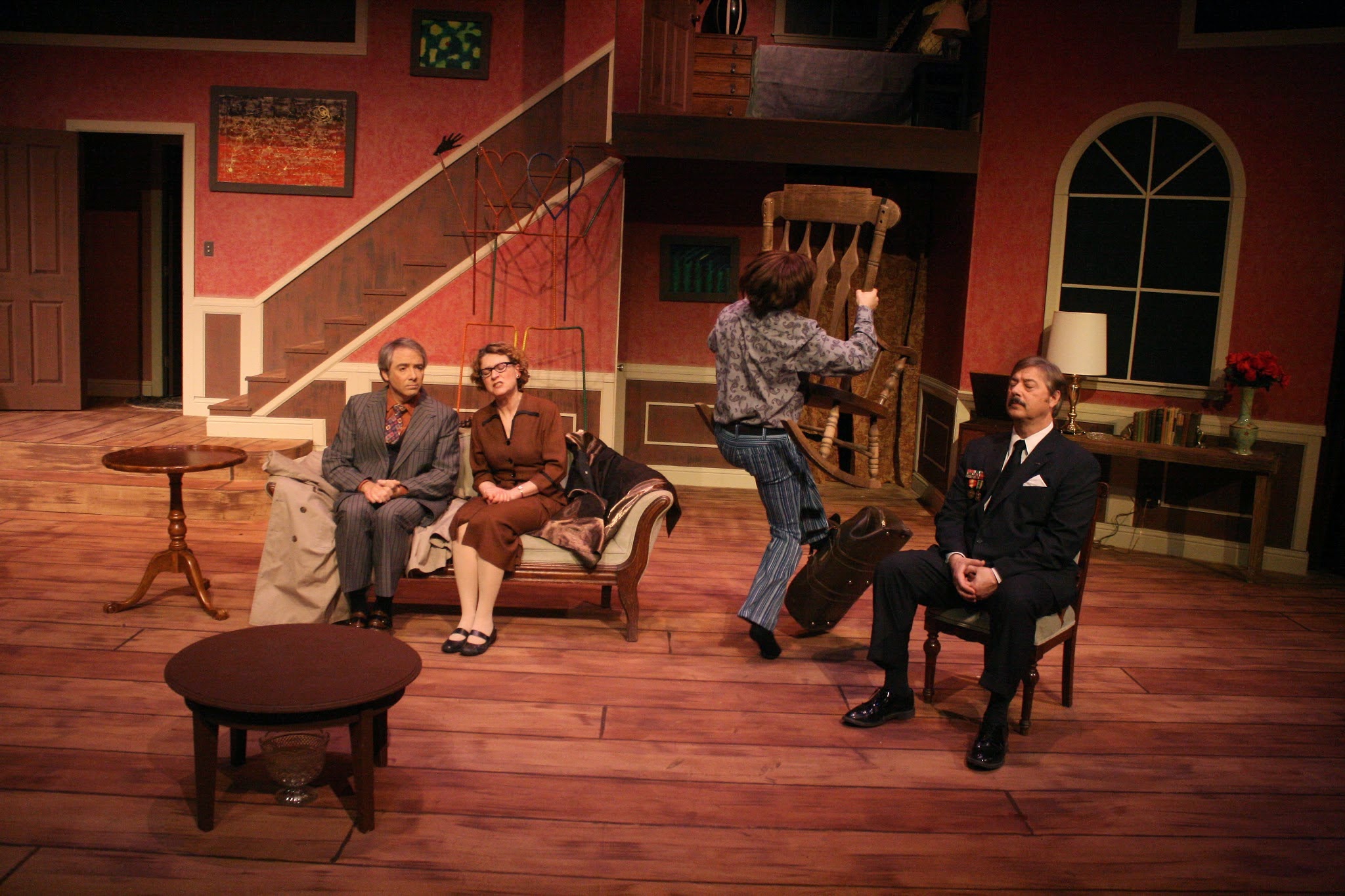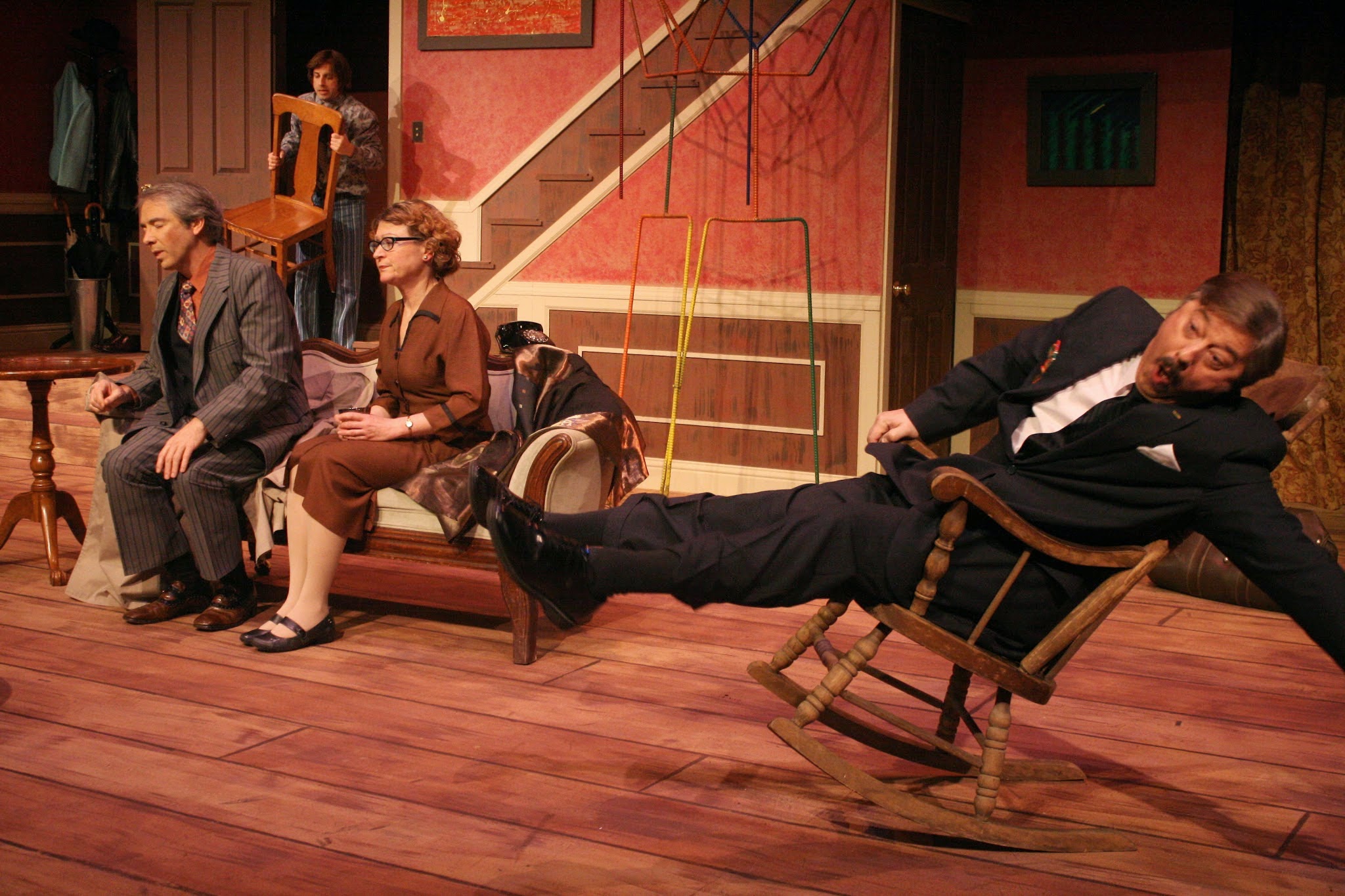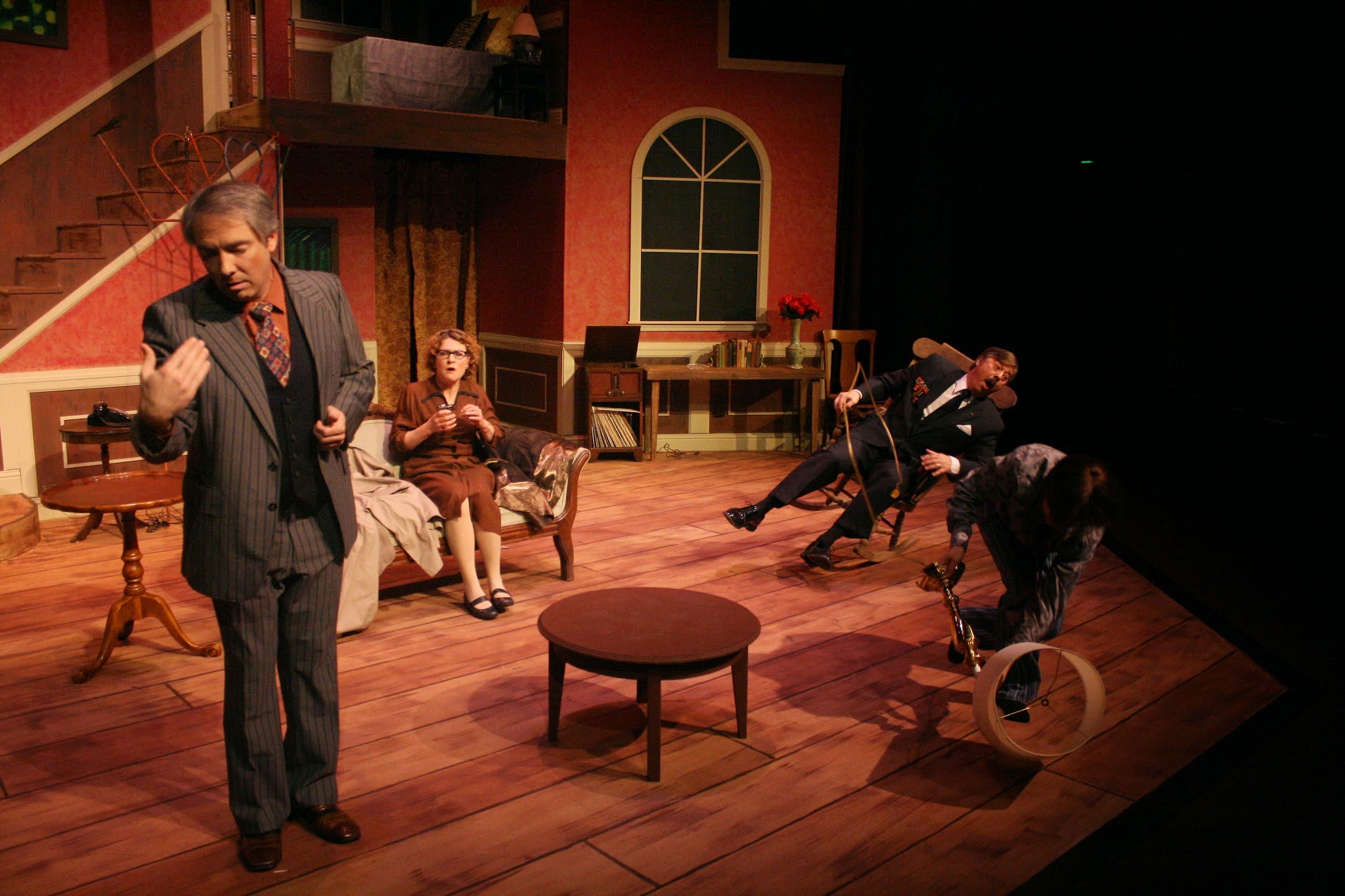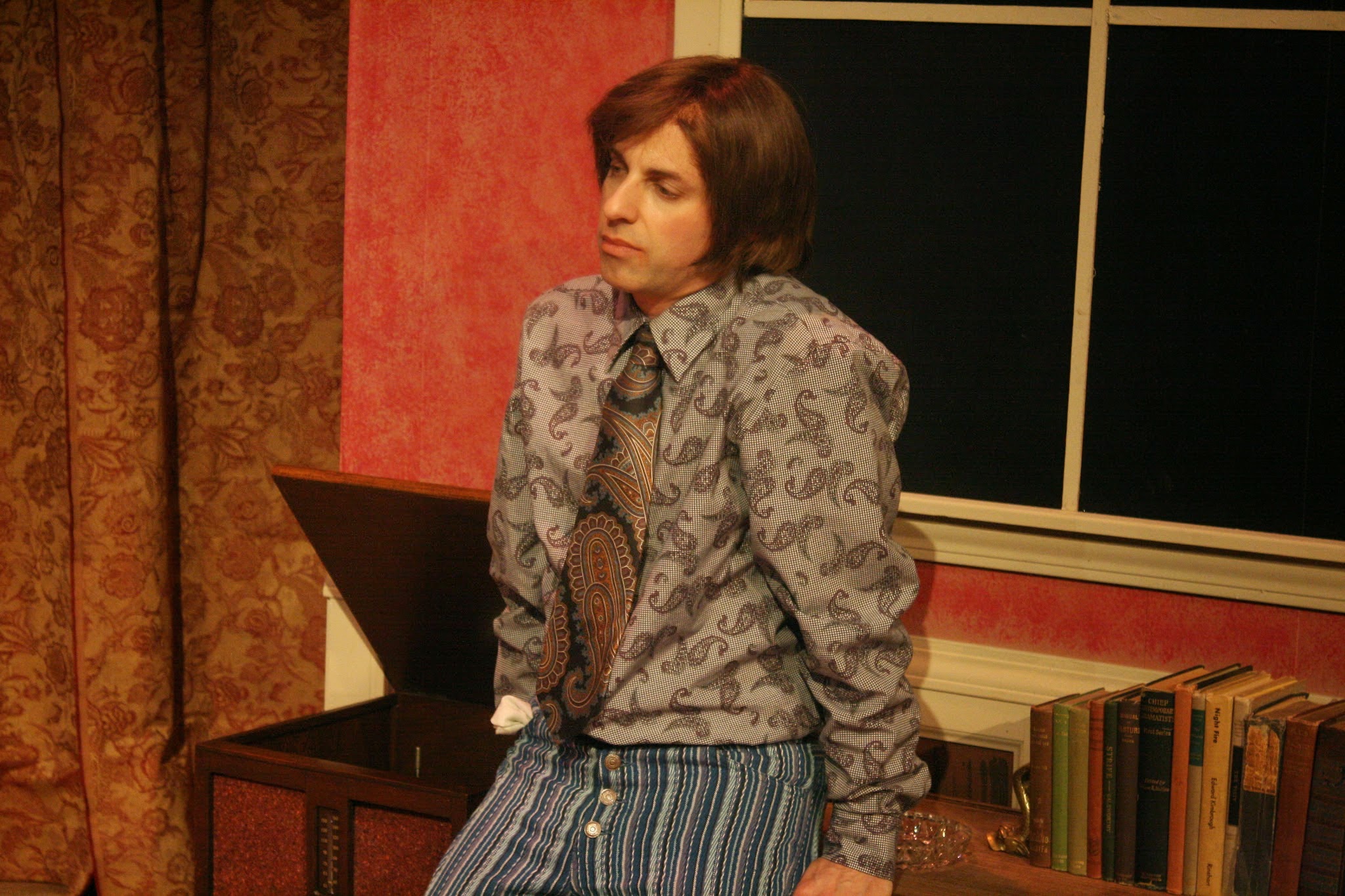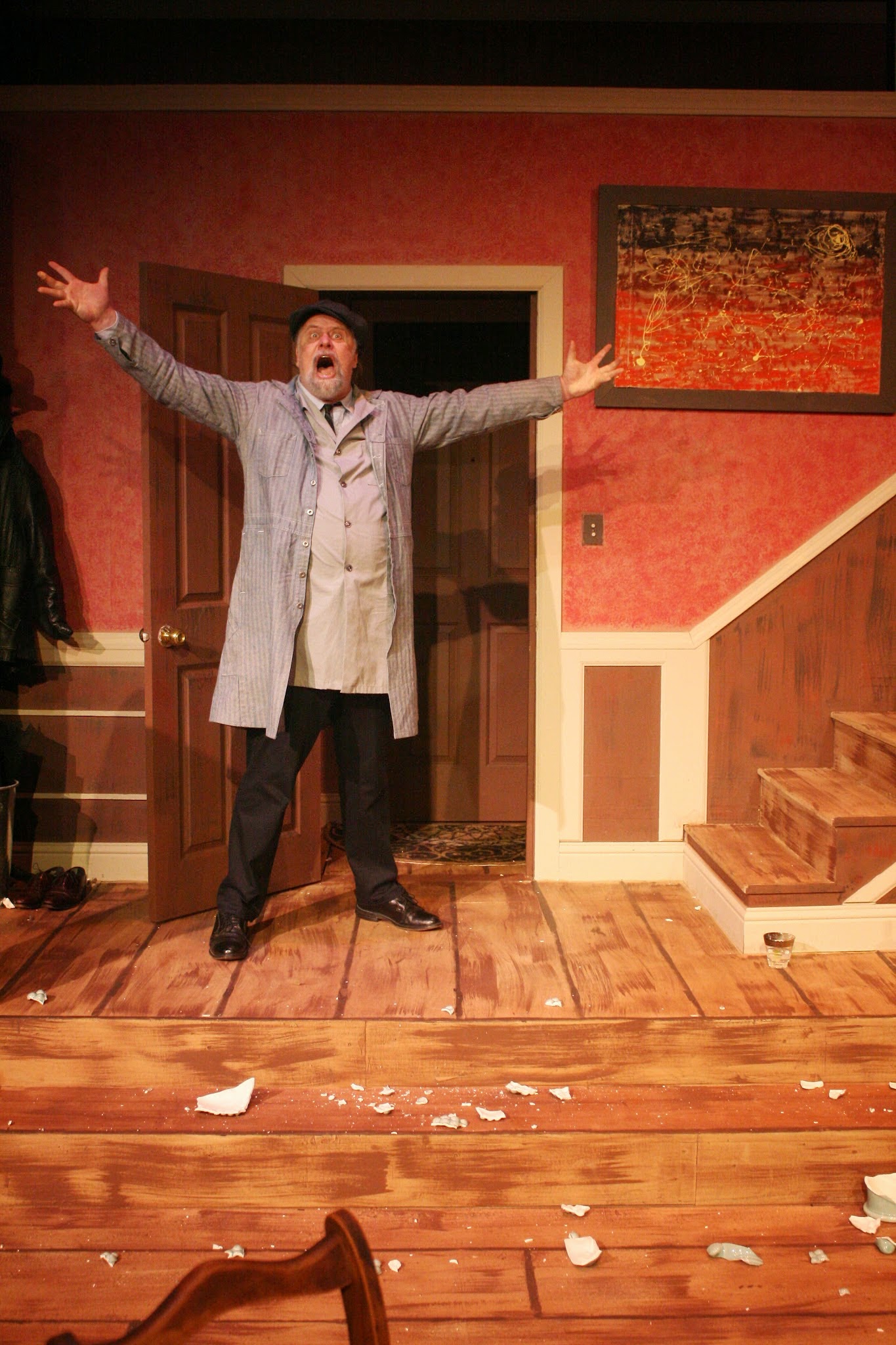 The Cast:
Brindsley Miller: David Mayer
Carol Melkett: Melanie Lowey
Ms. Furnival: Gail Liston
Colonel Melket: Brian Plebanek
Harold Gorringe: Ken Stephens
Clea: Lucy Pearce
Schuppanzigh: Kent Junge
Georg Bamberger: Mikkel Husted
Winning submissions selected to be included in One Act Fest Northwest are:
Baby Food by David Lindsay-Abaire - Directed by Matthew Gregory
Originally written as part of The 24 Hour Plays on Broadway, Baby Food is a contemporary comedy about an off-kilter couple desperately searching for godparents for their newborn infant. "It's a raucous, foot-stomping evening which redefines fresh." - Black Book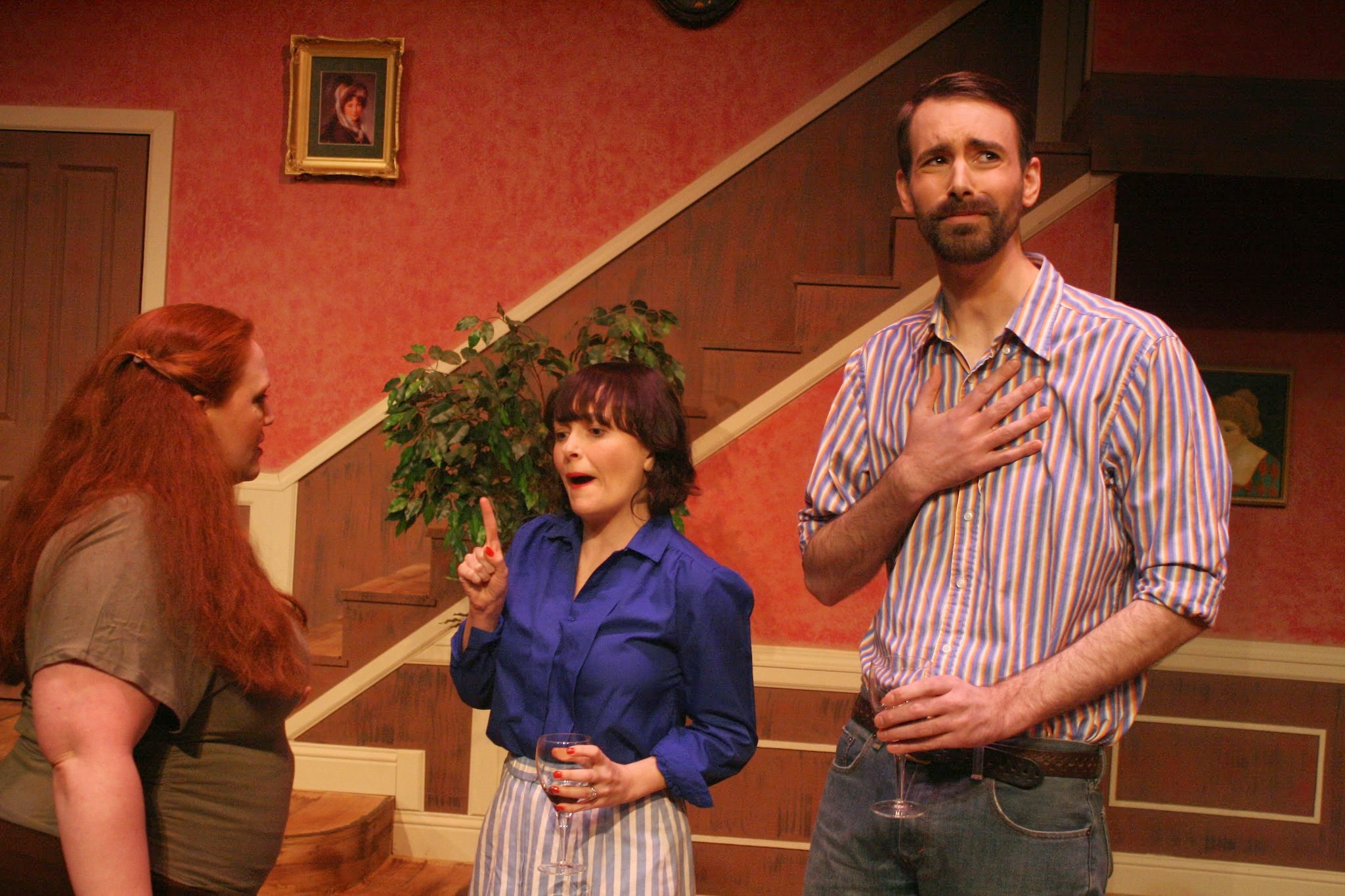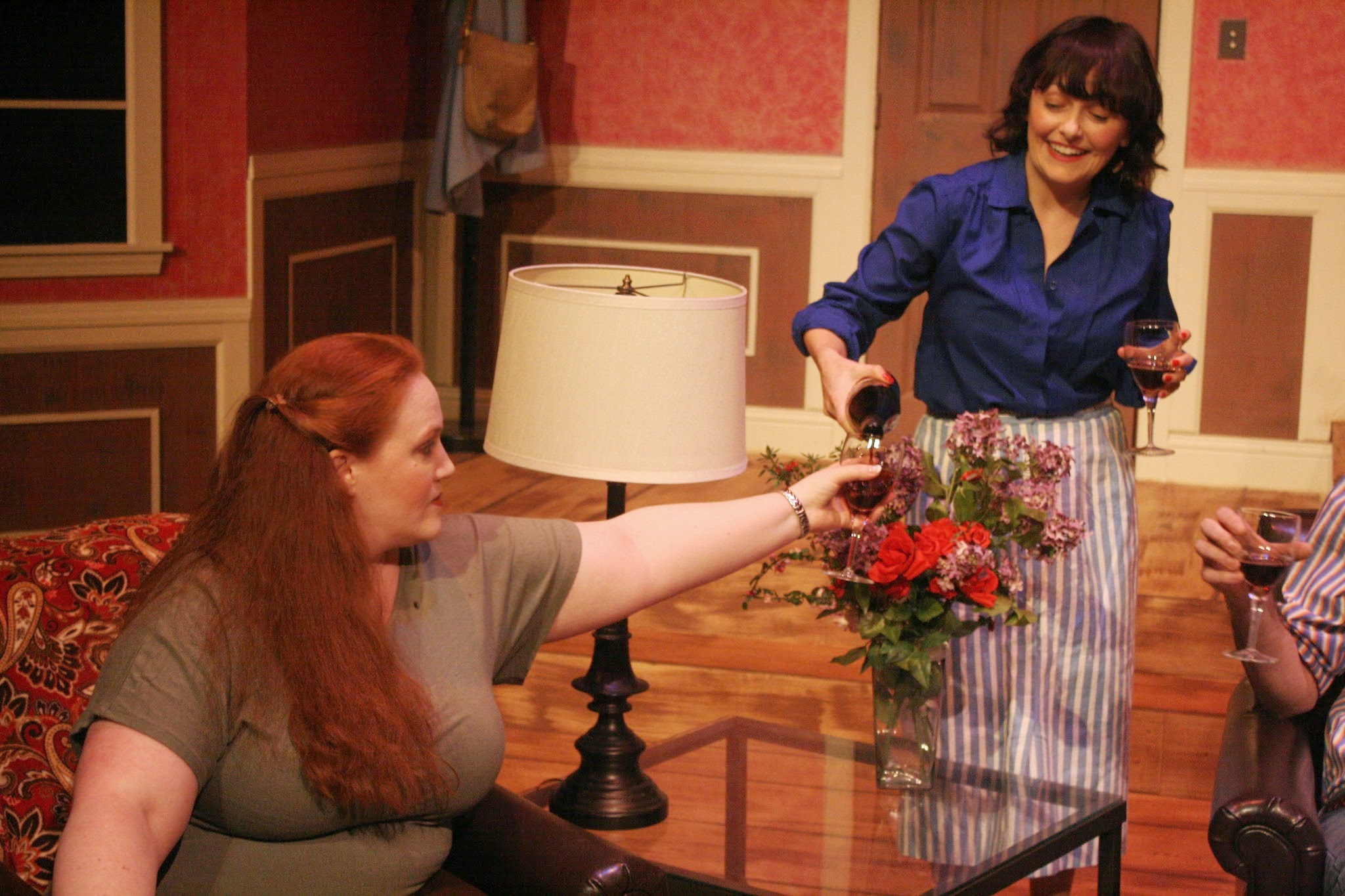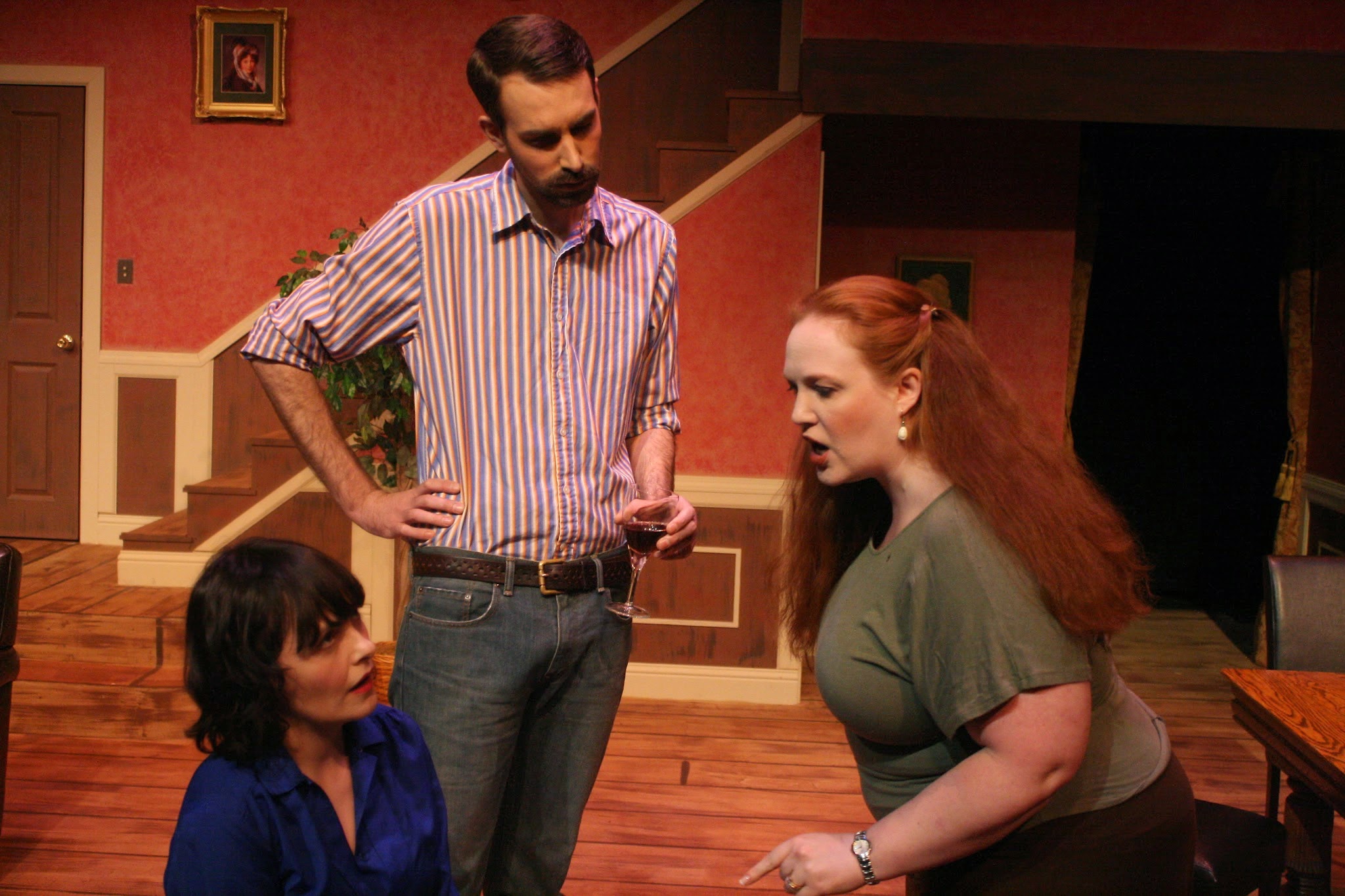 The Cast:
Joyce: Lucy Pearce
Marlon: Matthew Gregory
Danita: Morgan Bondelid
Gary: Ken Stephens
The Universal Language by David Ives - Directed by Jennifer Bondelid
A newspaper ad brings together Dawn, a young woman with a stutter, and Don, the creator and teacher of Unamunda, a wild and comic language. Their lesson sends them off into a dazzling display of hysterical verbal pyrotechnics - and of course, true love. "The writing is not only very funny, it has density of thought and precision of poetry." - The New York Times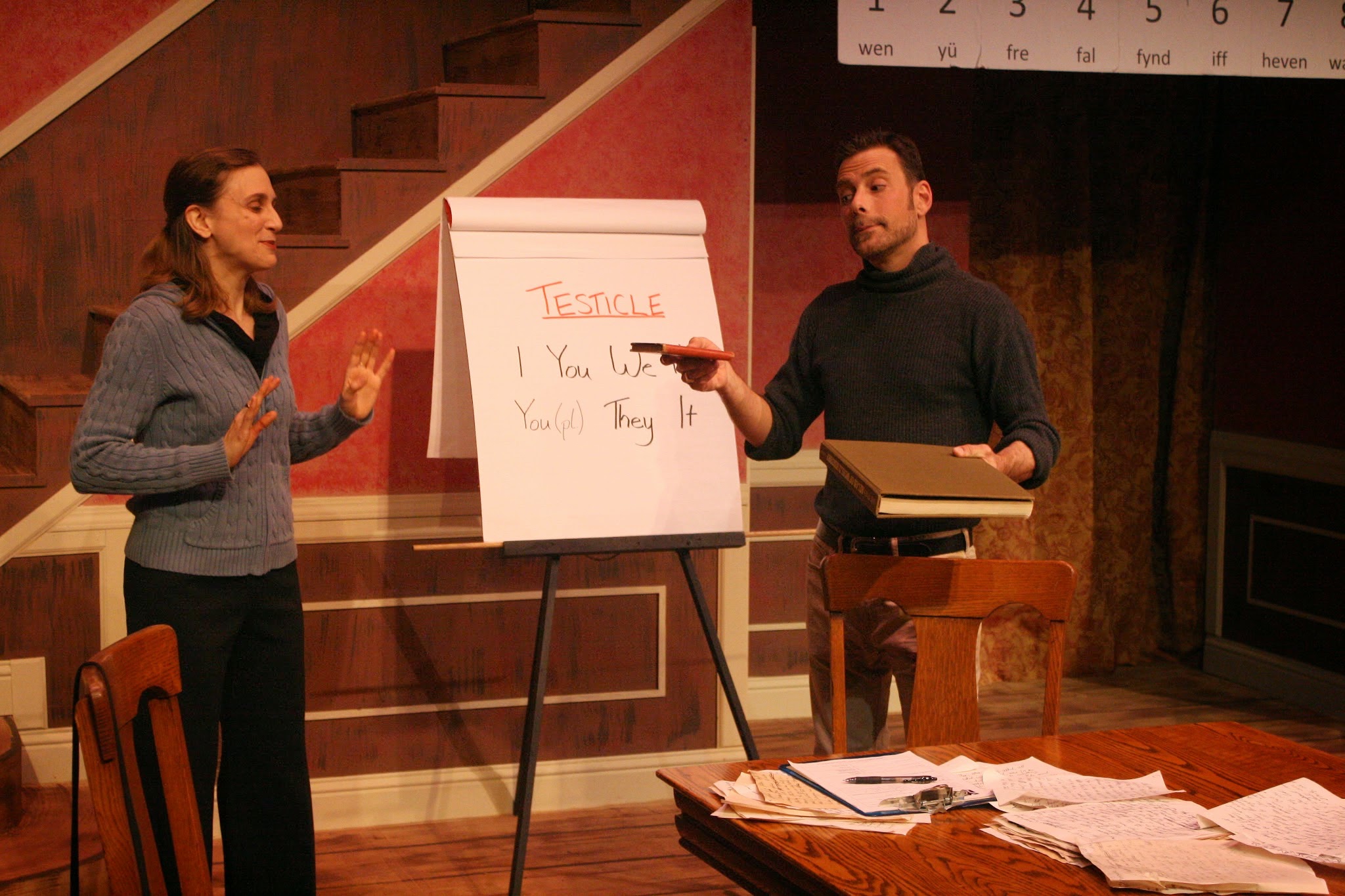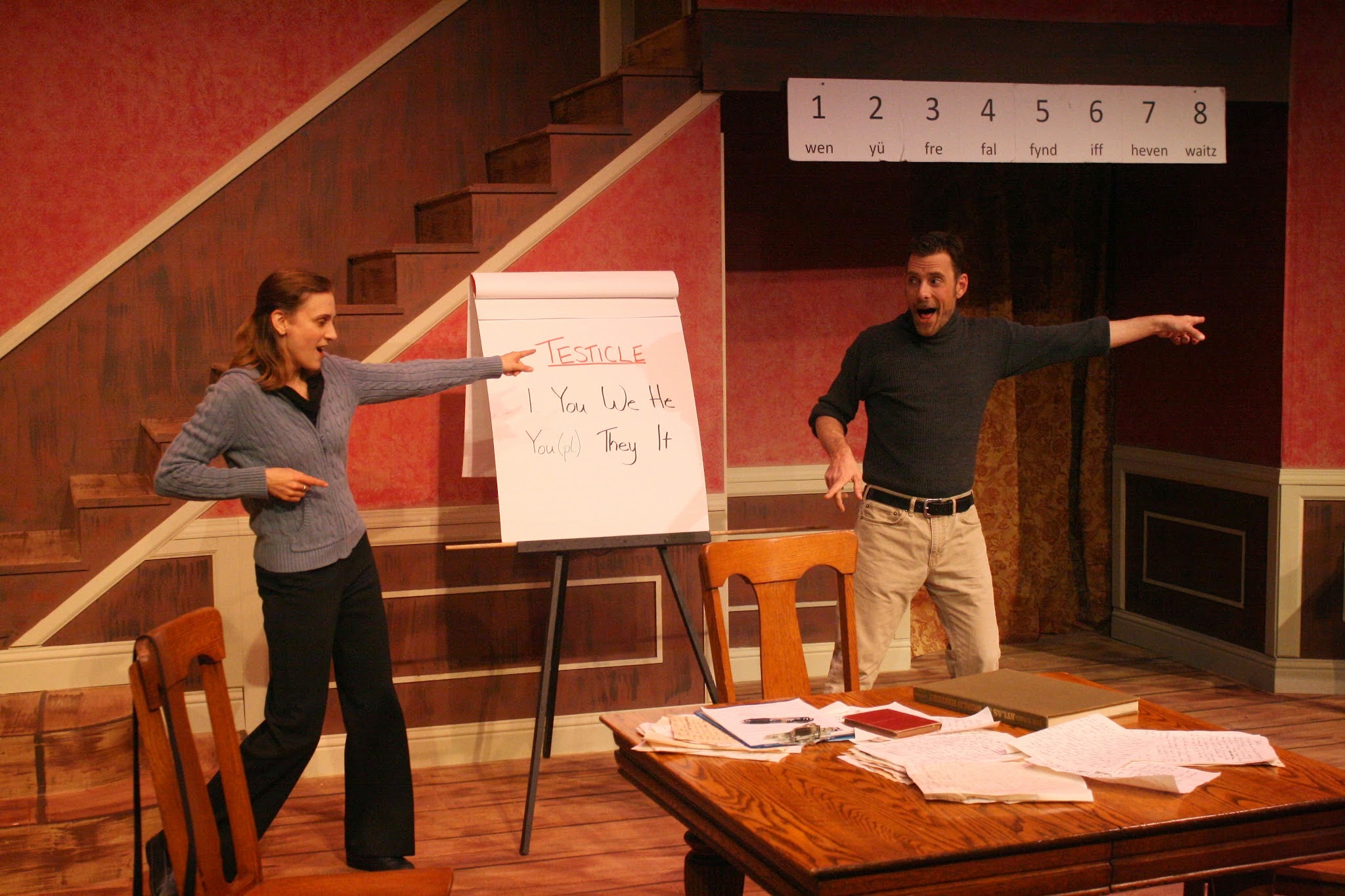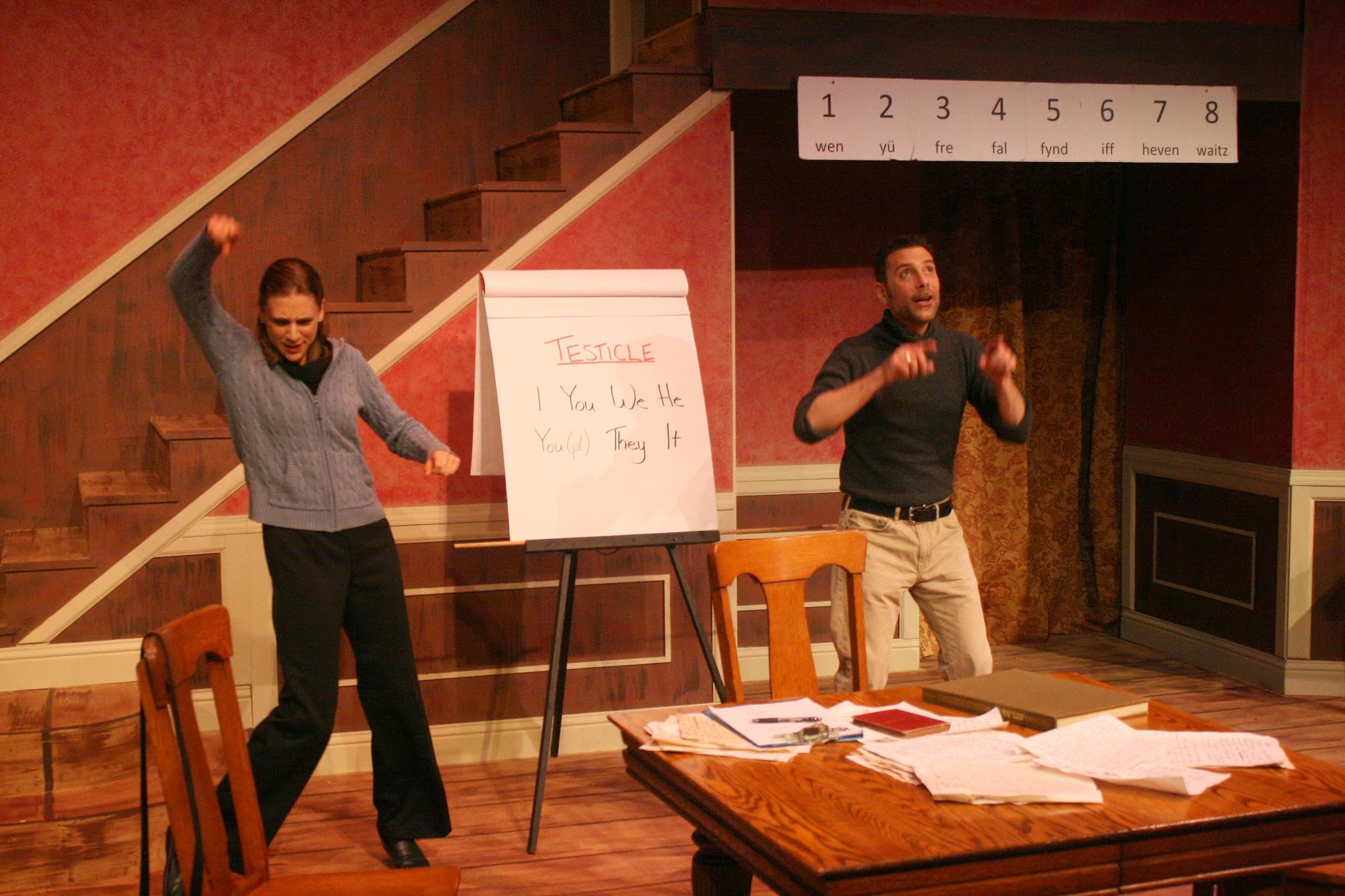 The Cast:
Dawn: Jennifer Bondelid
Don: Tristan A.B. Steel
Young Man: Matthew Gregory
Self-Adhesive

by Richard Evans - Directed by Taylor Harrison
Setting: a post office sorting room with a table, slotted compartments, a bare work light, and bags of mail about. On the table is an electric hotplate with a steaming tea kettle. At rise: Postal Worker #98236 works alone sorting mail, stops, holds an envelope to the light, and then steams it open over the kettle... From the rich mind of our local, beloved playwright Richard Evans, this world premier is not to be missed.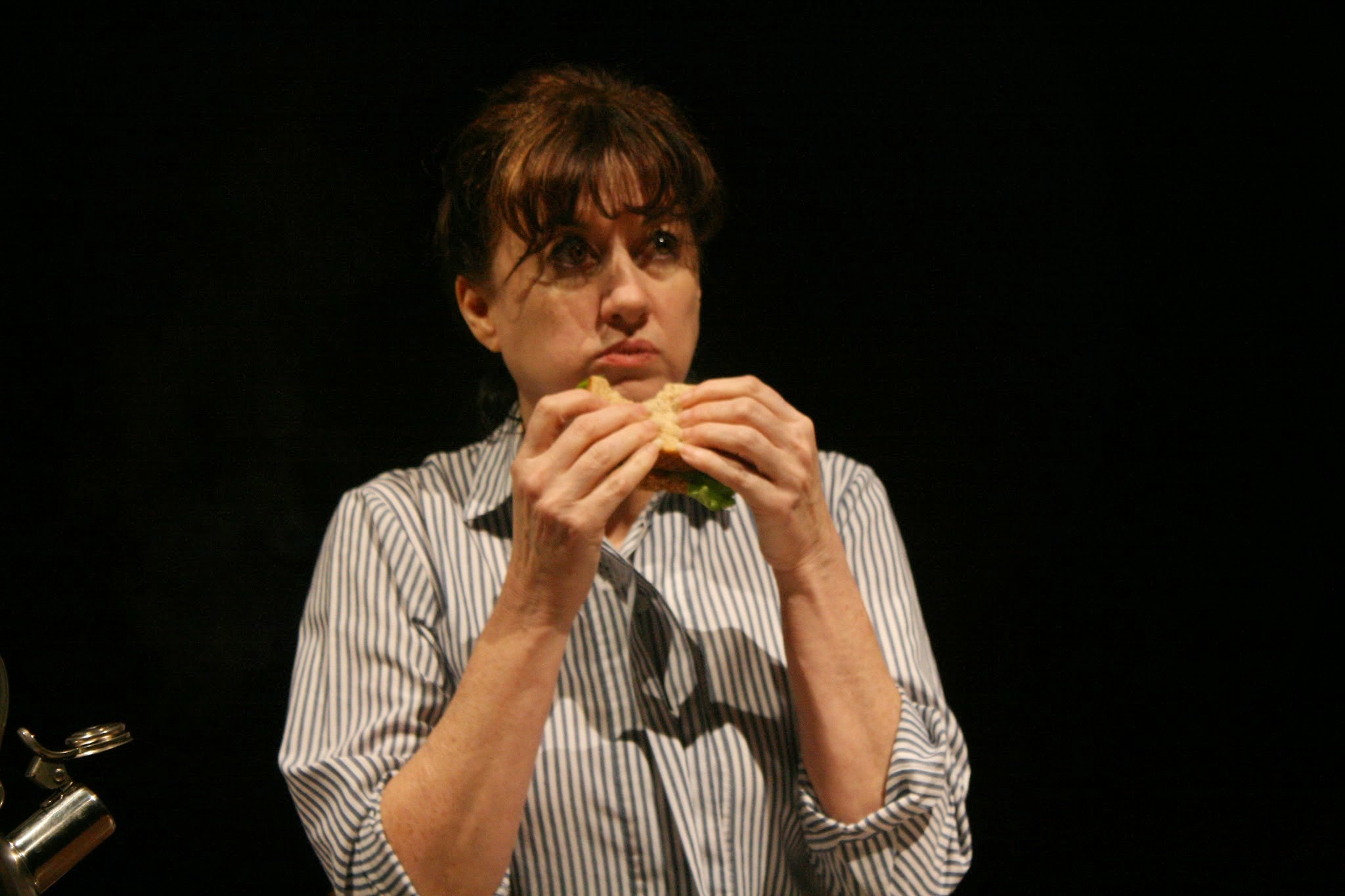 The Cast:
#98236/89801: Deana Duncan
A one time reading of Chemistry by

Max Cole-Takanikos and

Katie Woodzick
When Ann Druyan was falling in love with Carl Sagan, she went to a laboratory and recorded her brainwaves and heartbeat and that data was turned into sound... So begins this thought provoking look at the science behind love by Whidbey Island's own Max and Katie. Join us in the piano bar at 6:00pm opening night to hear them read their witty, original piece.
PURCHASING TICKETS
Click Here for Online Purchases
Via Phone: Please Call the Box Office at
800.638.7631 or 360.221.8268
In Person: Visit the Box Office at
565 Camano Ave, Langley, WA 98260
**Online Tickets Purchases are available until 12-Noon the day of the show.**
BOX OFFICE HOURS:
Wednesday through Saturday
1pm - 6pm
and 2 hours before every show
FOR MORE INFORMATION:
Or questions regarding your ticket order please call or visit the WICA Box Office.