DjangoFest Northwest, proudly produced by Whidbey Island Center for the Arts, celebrates its 14th year with the return of Stochelo Rosenberg with his brother Mozes, joined by Florin Niculescu. This year's star-studded gypsy-jazz festival also includes the Tcha Limberger Trio, The Robin Nolan Trio, Joscho Stephan, Gonzalo Bergara, Rythym Future featuring Jason Anick and Olli Soikkeli, Pearl Django and a host of other world-class masters of gypsy jazz. Not to be missed!
Visit www.wicaonline.org/djangofest-northwest for full schedule
Join us at Play Cafe (in the lobby and on the patio of WICA) an hour before each performance for snacks and beverages!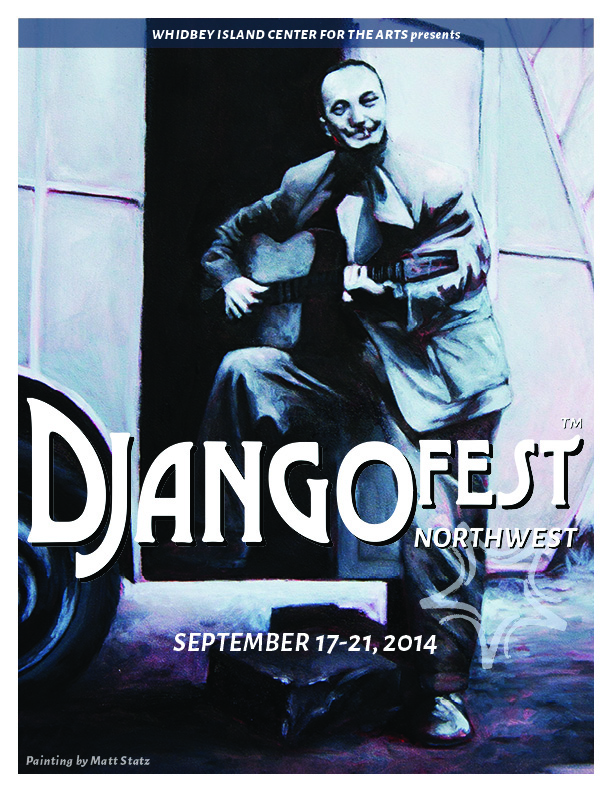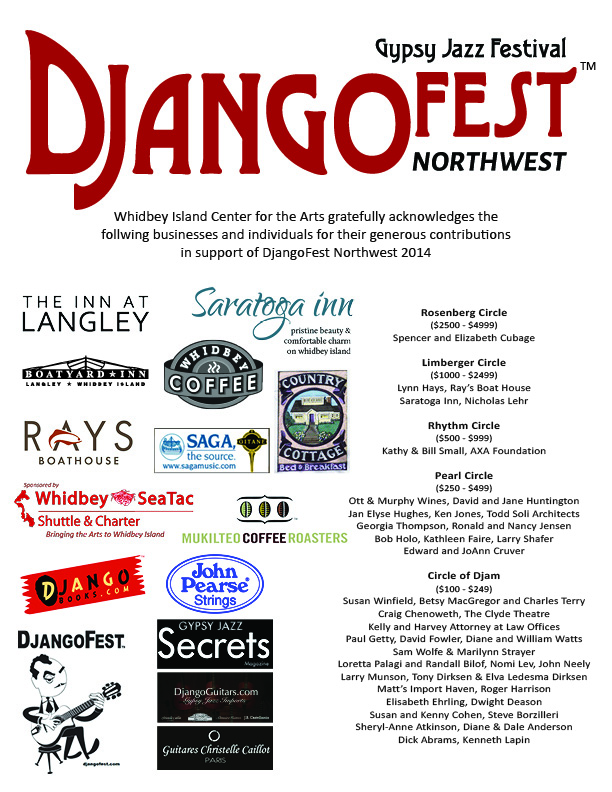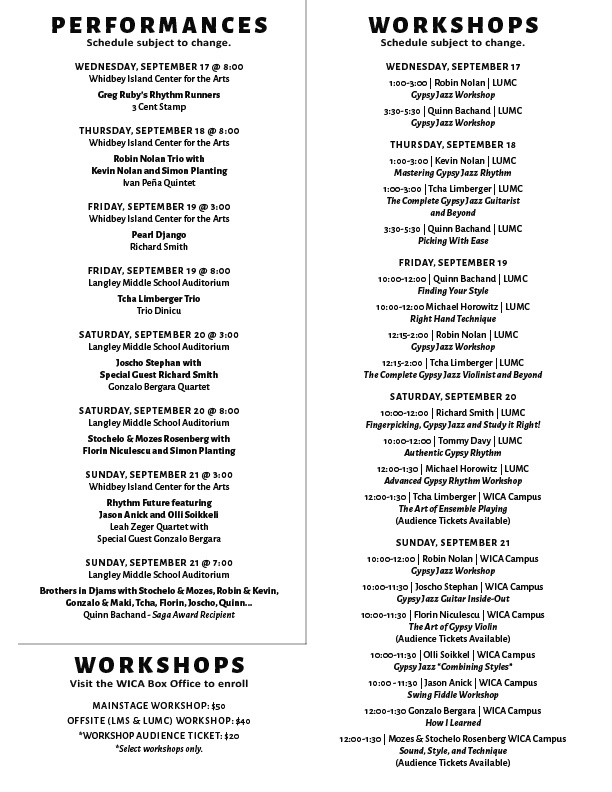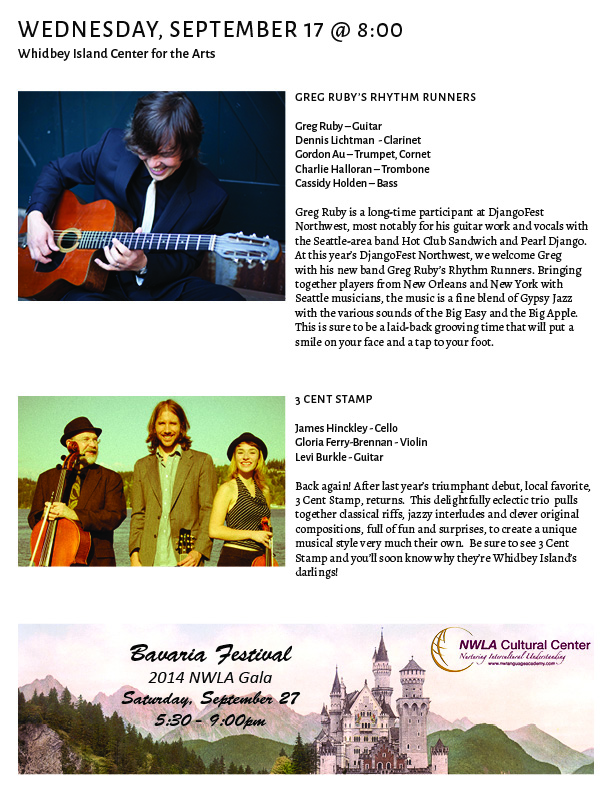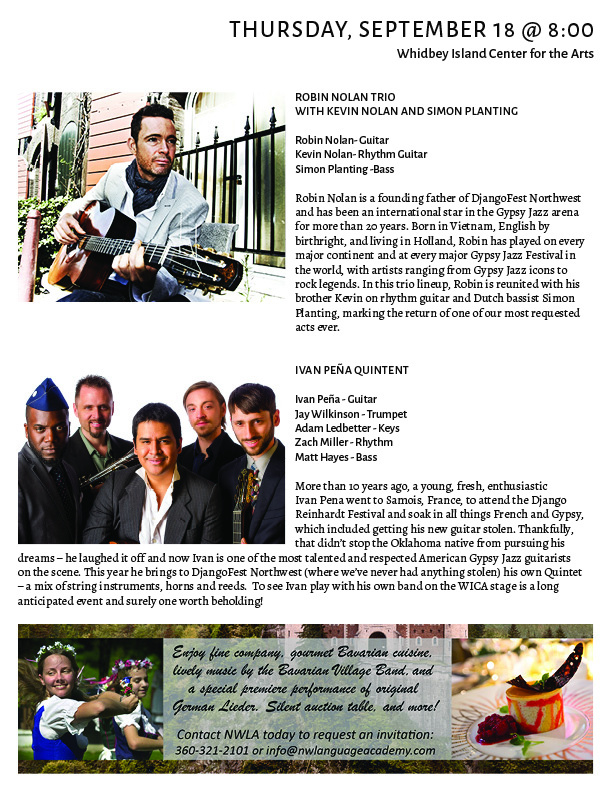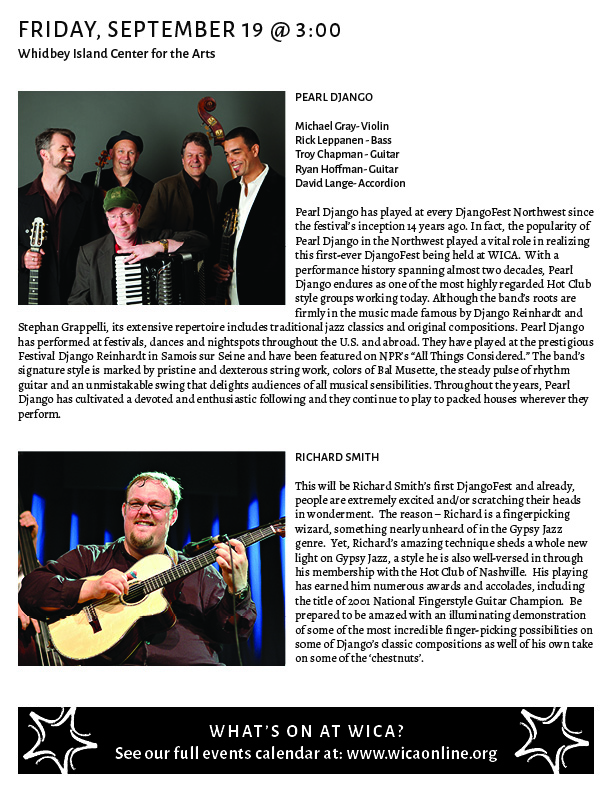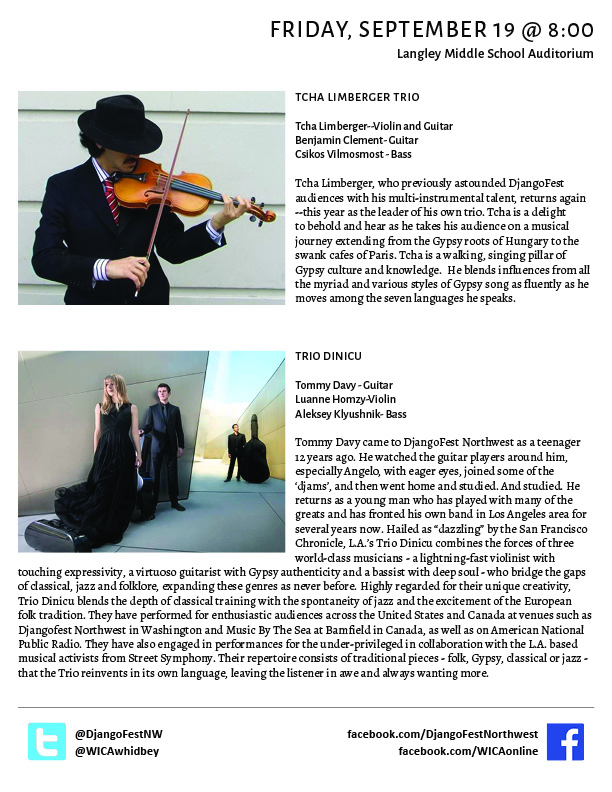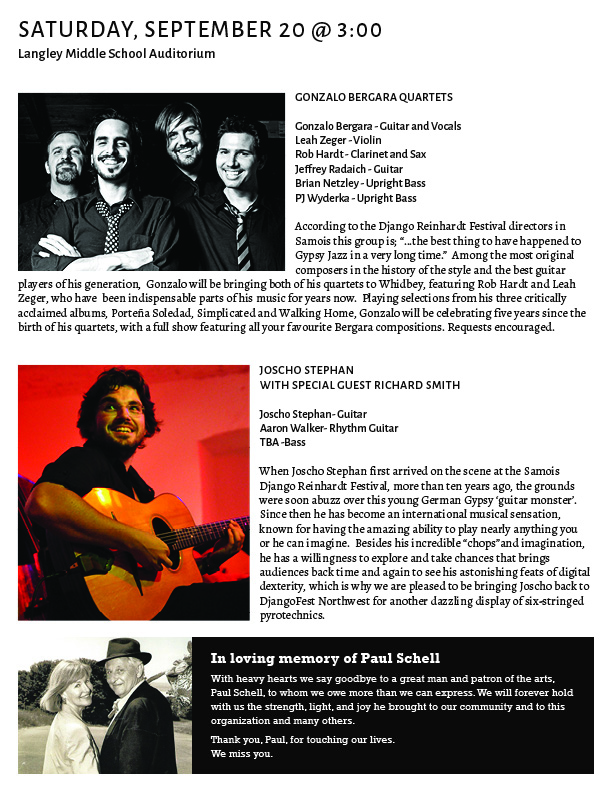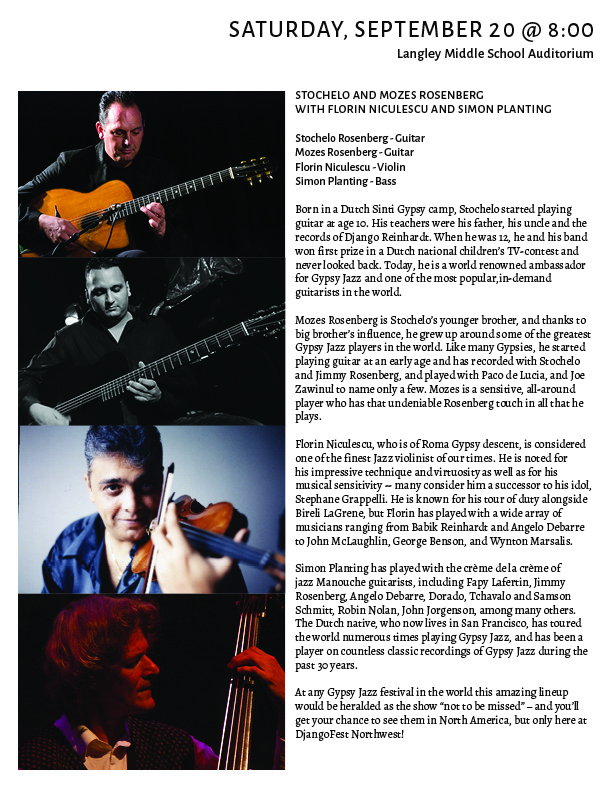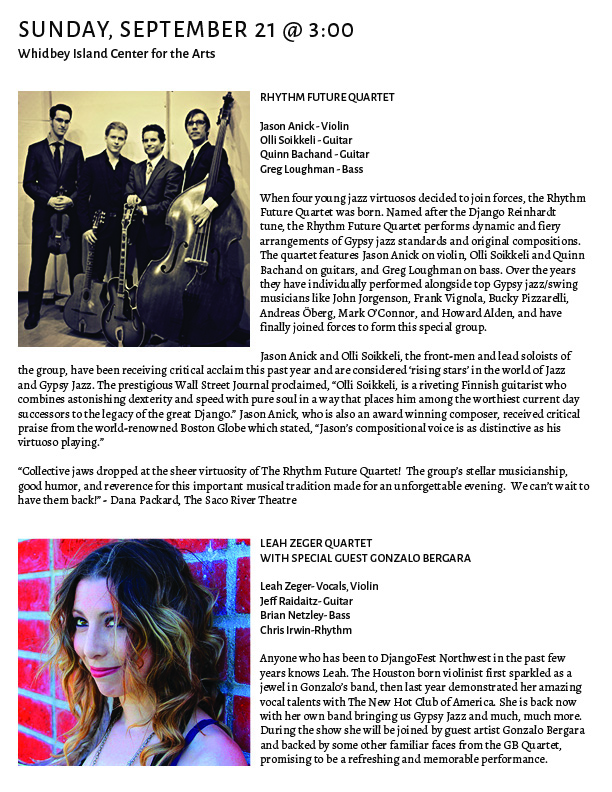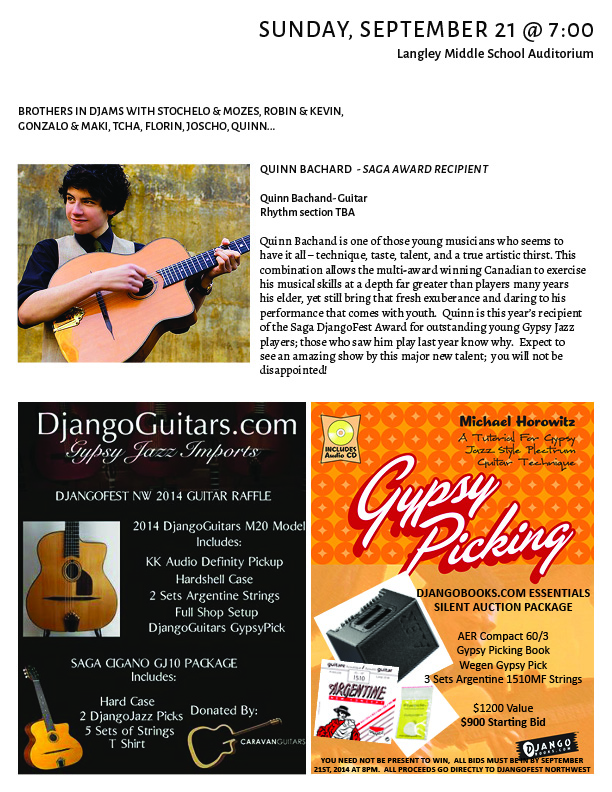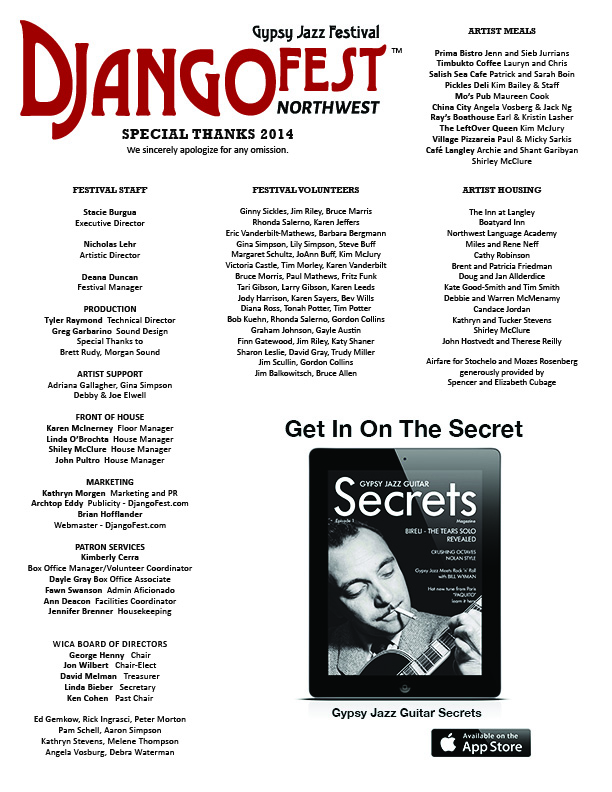 PURCHASING TICKETS
Click Here for Online Purchases
Via Phone: Please Call the Box Office at
800.638.7631 or 360.221.8268
In Person: Visit the Box Office at
565 Camano Ave, Langley, WA 98260
**Online Tickets Purchases are available until 12-Noon the day of the show.**
BOX OFFICE HOURS:
Wednesday through Saturday
1pm - 6pm
and 2 hours before every show
FOR MORE INFORMATION:
Or questions regarding your ticket order please call or visit the WICA Box Office.