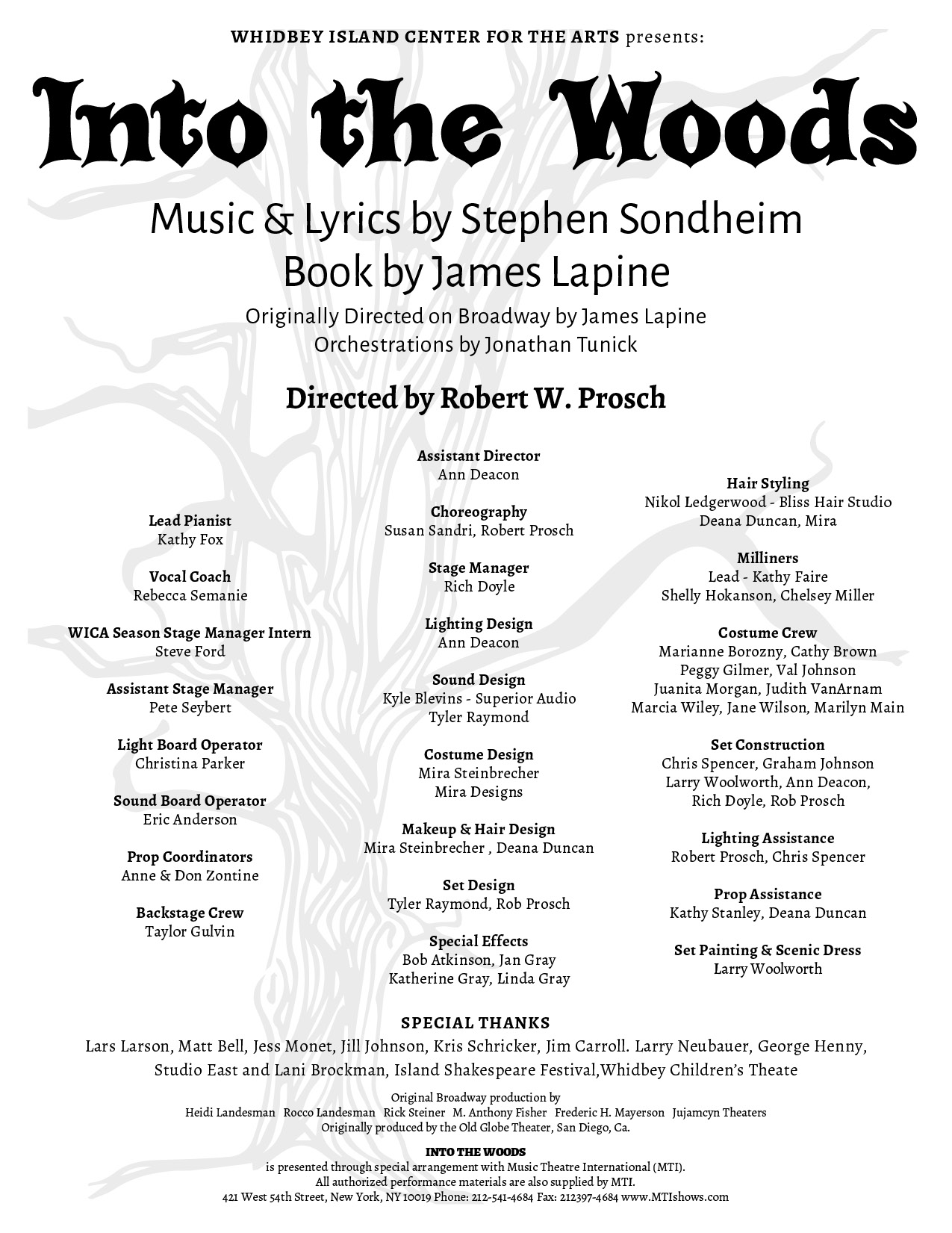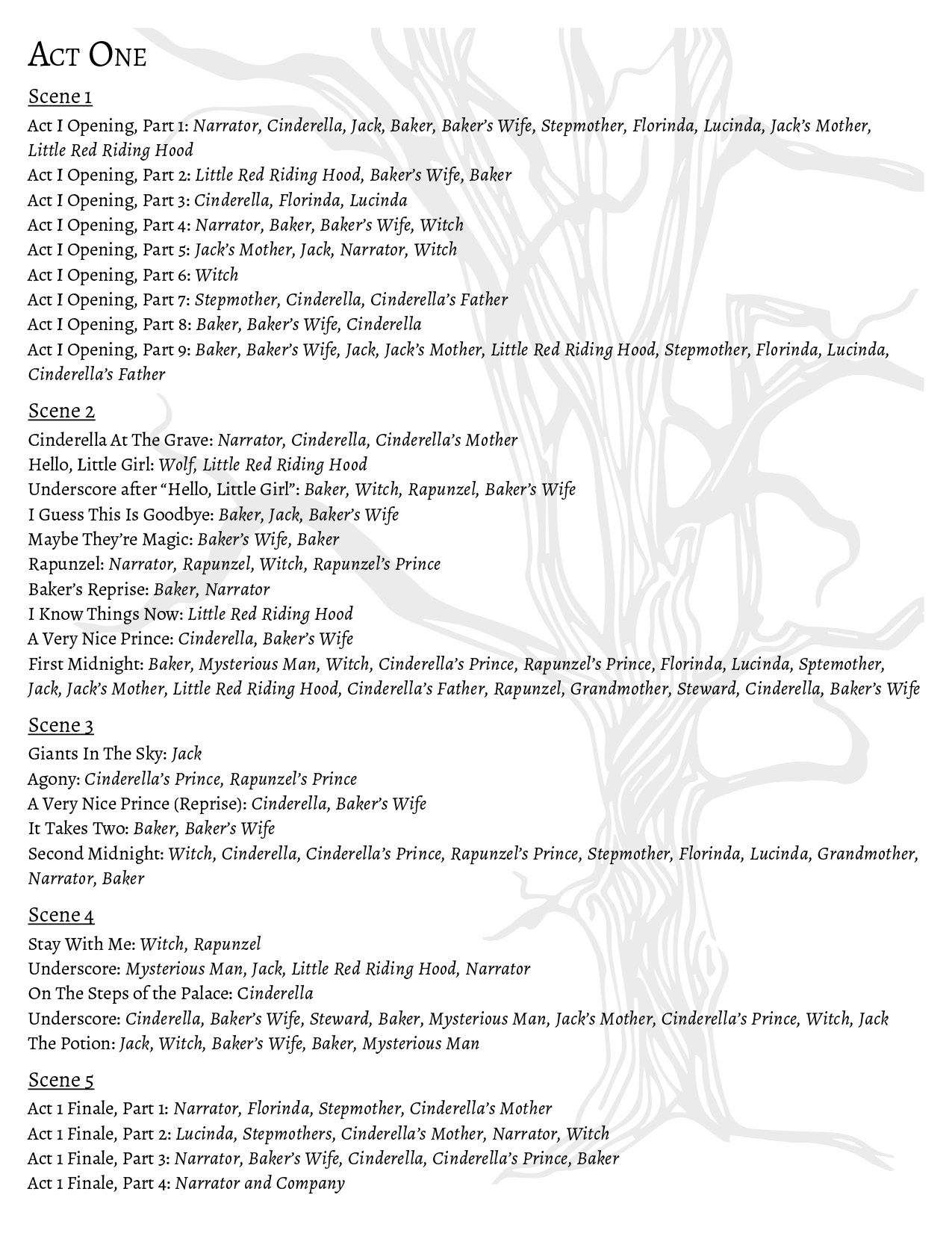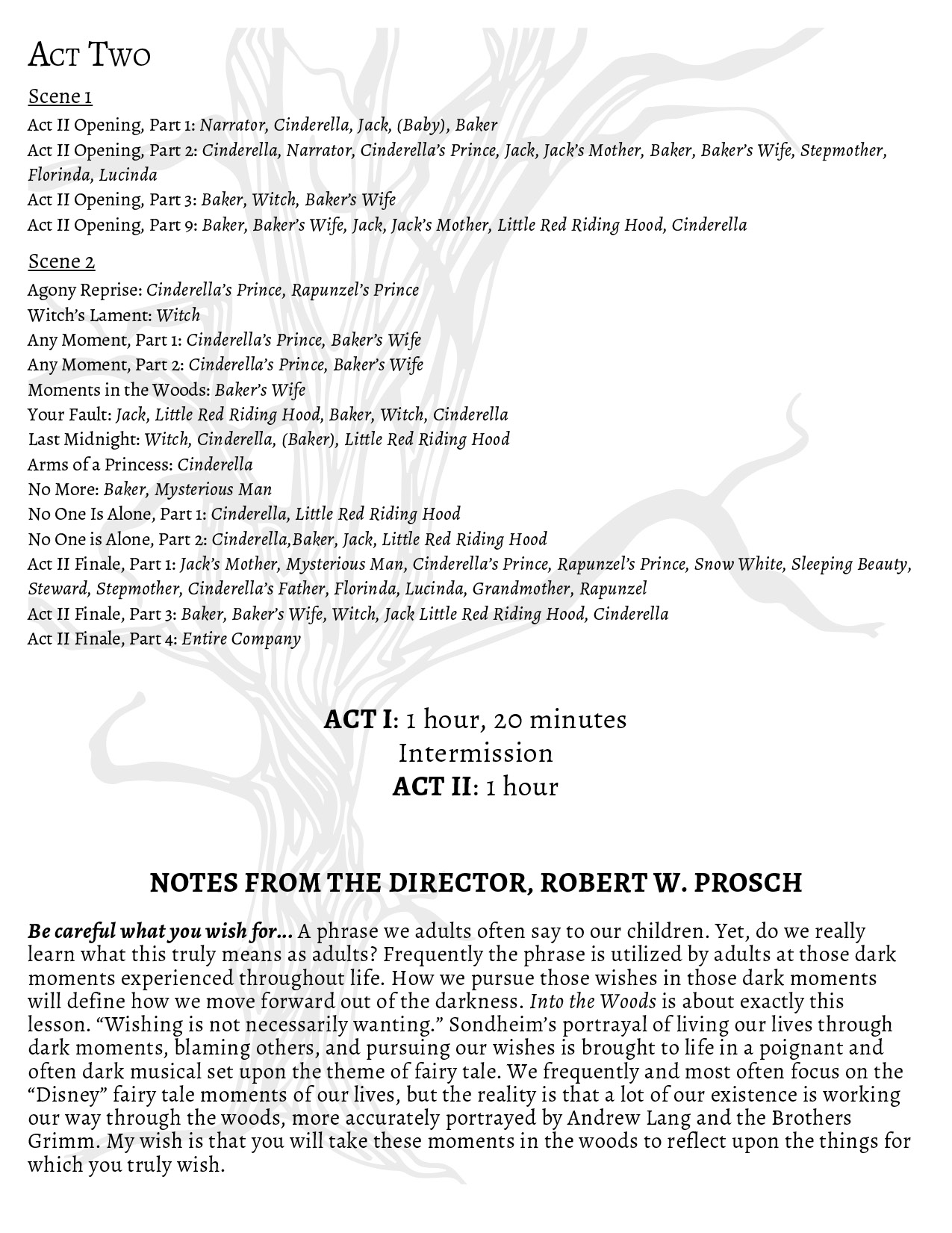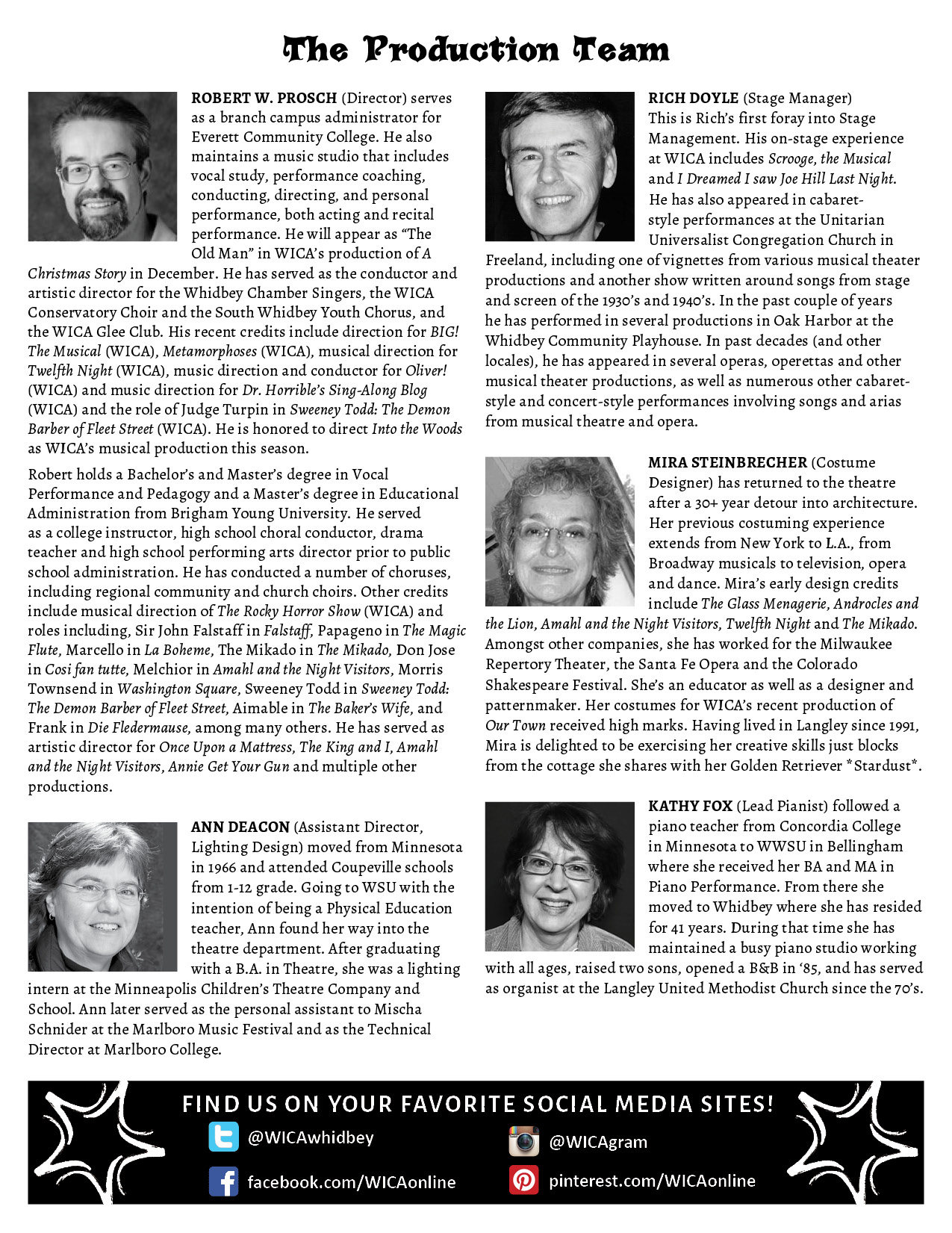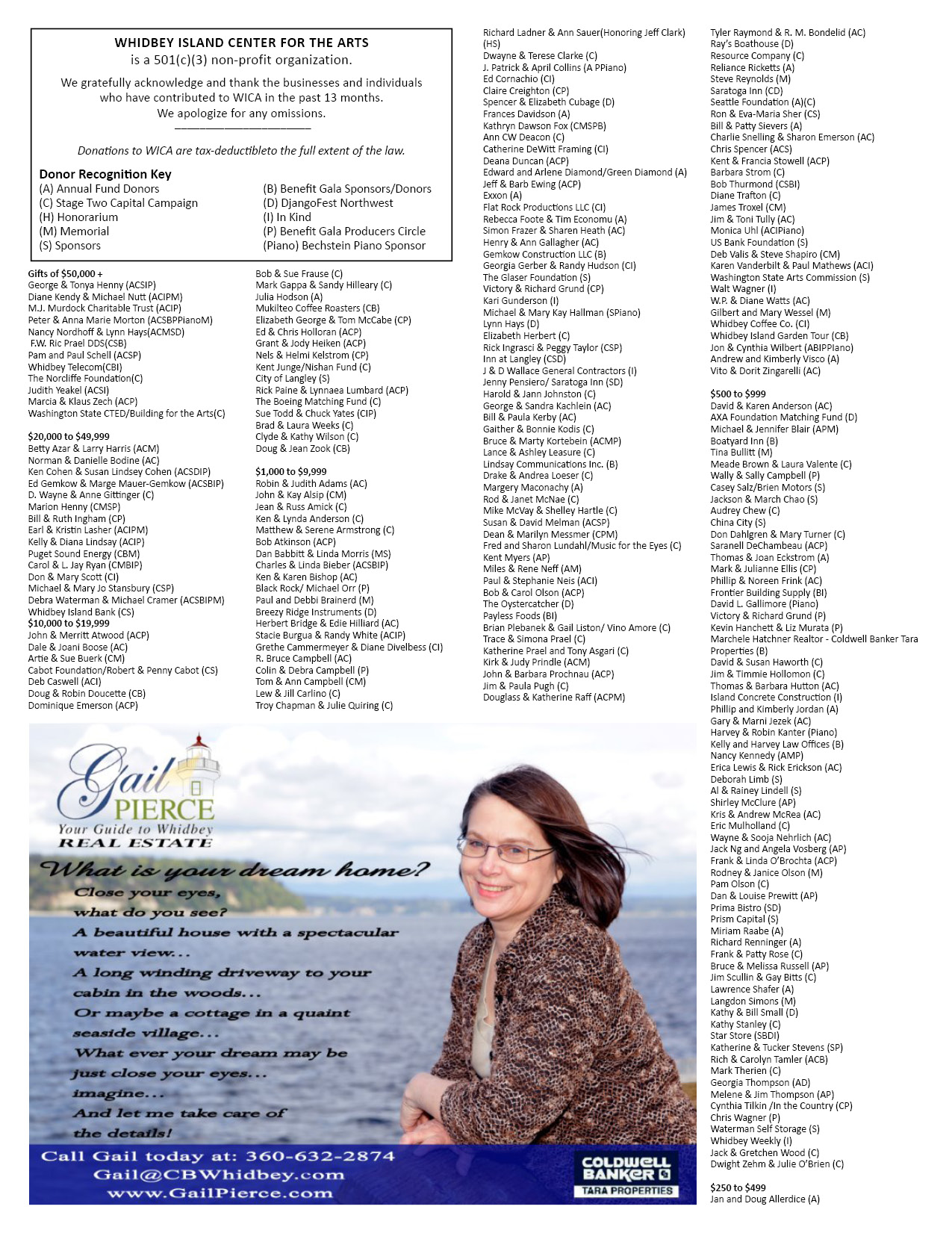 Into the Woods
Music and lyrics by Stephen Sondheim
Book by James Lapine
Directed by Robert W. Prosch
OCTOBER 10-25, 2014
Friday & Saturday @ 7:30 / Sunday Matinee @ 2:00
Adult $24 / Senior $20 / Youth $17 / Matinee $17
*** At the request of director, there will be no late seating for this production, please arrive at least 15 minutes prior to showtime to ensure your entrance into the theatre!
Patrons who arrive late will be seated in front of the television screen to watch in the lobby until intermission.***
This Tony Award-winning musical hit Broadway with an epic fairytale where familiar worlds collide. James Lapine and Stephen Sondheim take everyone's favorite storybook characters and bring them together for a timeless, yet relevant piece and rare modern classic. The Brothers Grimm meet Fractured Fairy Tales on the darker side of the woods.
Into the Woods, Act I
photos by Jim Carroll
PURCHASING TICKETS
Click Here for Online Purchases
Via Phone: Please Call the Box Office at
800.638.7631 or 360.221.8268
In Person: Visit the Box Office at
565 Camano Ave, Langley, WA 98260
**Online Tickets Purchases are available until 12-Noon the day of the show.**
BOX OFFICE HOURS:
Wednesday through Saturday
1pm - 6pm
and 2 hours before every show
FOR MORE INFORMATION:
Or questions regarding your ticket order please call or visit the WICA Box Office.